Eastern Suburbs Anaesthetics comprises fourteen specialist anaesthetists who are all registered in NSW, and recognised by the NSW Specialist Recognition Board.
All anaesthetists in this practice are highly qualified and skilled specialist doctors, having undergone extensive training.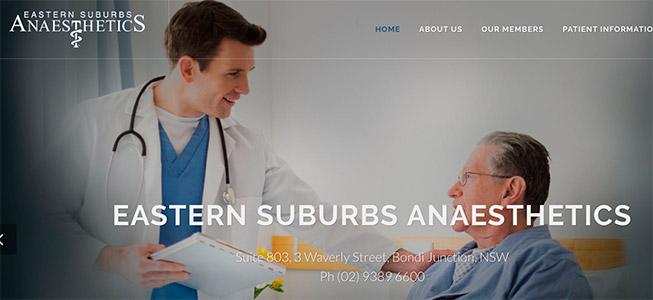 The Brief
Eastern Suburbs Anaesthetics had migrated their office from Windows to Mac about 6 months before contacting iHelp IT.
Their current IT provider, who had done the migration, had proven unable to maintain the office Macs in working order, and had difficulty doing simple things like removing unneeded software, despite multiple requests.
The staff at Eastern Suburbs Anaesthetics felt the previous IT provider had over-promised and under-delivered.
The Solution
iHelp IT was brought on-board and Eastern Suburbs Anaesthetics immediately signed up to an iCare Managed Services agreement.
iCare meant the staff could call iHelp IT with any support requests without fear of blowing a budget. Support is delivered first remotely, and then on-site if required, for one fixed monthly fee. iHelp IT quickly fixed the most pressing issues, and has maintained the Eastern Suburbs Anaesthetics office ever since.
The Outcome
Eastern Suburbs Anaesthetics were so impressed with the iCare product that they renewed the initial agreement, and migrated the email hosting to iHelp IT.
Recently, Easter Suburbs Anaesthetics migrated their on-premise PBX to a Cloud Hosted Business PBX, resulting in a saving of around 75%on their office phone bills.