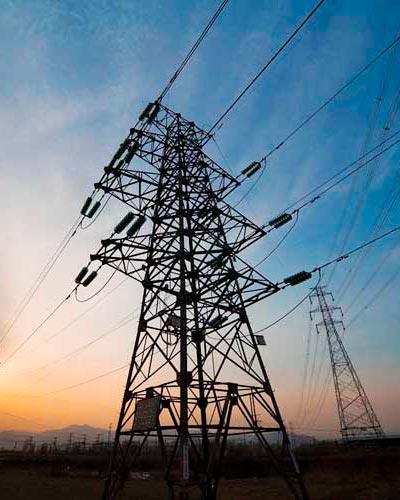 A recent visit to the doctor highlighted just how much we rely on electricity, and the importance of backup power and alternatives.
There I was, chuffed that I had rocked up at the doctor's office at 7:29, a whole minute early for the 7.30 opening. The lights weren't even on yet. There was only one other person outside the office. "Beauty", I thought... I'll get this visit done quickly!
Then a voice comes from inside, attached to waving hands.
"There's no power"
What?
"There's no power. It should be back by 8. You'll have to enter around the back"
Ok. Fine. These things happen. 50 minutes later, still no power. I'm there with 25 of my nearest and dearest medical centre visitors, wondering when this modern necessity would come back.
Without power, the doctor's can't turn on his computer to see your records. He can't print your Medicare form. The staff can't take your Medicare card. There's no bloods because it's not safe to do needles in the dark.
You can't even go upstairs to pathology as it's pitch black.
So, what's the solution?
Like many problems, the solution is multi-faceted, and although this occurred in a specific scenario it applies to all businesses.
1. Prioritise
The first step is to work out what systems or devices will need to run during an outage. Servers, computers, phones, and internet comes to mind. In this particular case refrigerators should be included in the mix.
Everything else can wait for mains to return.
2. Divide
Not every device in the priority category is needed. Yes, the server and internet are needed, but not all phones, and not all computers.
Divide which specific devices need to work even if the power goes out.
3. Workaround
In many cases there are workarounds.
Use a laptop instead of a desktop, as they have batteries. Use a portable terminal for taking credit card payments - it's got a battery too.
Have a 4G hotspot on hand. They are battery powered and will give internet access if it's needed.
You may not get full functionality but your business will be able to continue as a skeleton.
4. UPS
A UPS (uninterruptible power supply) will give backup power for a while. How long depends on what's being powered. The bigger the UPS and the less devices which reply on it, the longer the run time.
Use a UPS only for the most vital systems - a server and a network switch, for example - to allow some server for the maximum time possible.
If it makes sense and can be done, use a generator for backup power.
5. Go cloud
Services in the cloud are located in secure, environmentally controlled, power-redundant environments, so it makes sense to switch services to the cloud where possible.
For example, a cloud VoIP PBX will continue to work even if your handsets are offline, with incoming calls directed to a mobile phone.
6. Test
The best laid plans must be tested. Kill mains power and see what works, and what staff need to do to implement the workarounds.
Does the UPS work? How long will it run the attached equipment? Do calls divert? Can you process credit card payments? Does the 4G internet connect? Can laptops access the internet?
WANT TO KNOW MORE?
Call iHelp IT for a blackout assessment. We will give you a full report of the impact of a blackout on your business and customers, and what you can do to minimise it.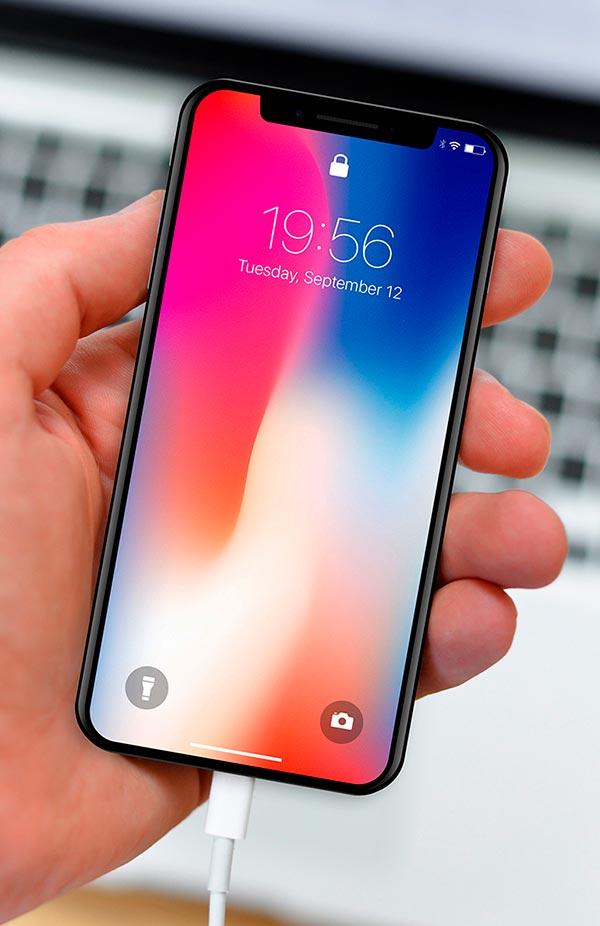 The wide popularity of mobile devices has seen a significant increase in their use in business, meaning that almost all employees have secure company data – email, Dropbox, internal web sites, even financial information - on their mobile devices. Whether personal or business-owned, this is a business risk.
You can't stop devices being lost or stolen, dropped or drowned, and under normal circumstances you can't force employees to upgrade to the latest iOS for better security, or not install suspicious software.
So, businesses must manage these risks. Enter Mobile Device Management (MDM).
MDM lets businesses control the security of a device (including how data on the device can be used), keep devices up-to-date, configure settings such as wifi, email, and VPN, ensure employees have the apps they need to work, and lock or wipe devices in the event they are lost or stolen.
Controlling restrictions is another very important part of device management. Whether you run a school and want to stop students using FaceTime on their iPads, or you run a business and need to prevent data being copied out of Dropbox for Business; restrictions on both will help your business or institution.
Most companies, however, are slow to introduce an MDM to their operations. As a result, the past decade has seen many costly and embarrassing breaches through mobile devices whether through cyber criminals, misadventure, or treacherous staff
The best MDM for Apple devices
The best MDM solution for Apple devices is JAMF.
JAMF (Just Another Management Framework) comes in 2 flavours; JAMF Pro and JAMF Now, and which you choose depends on your needs and the size of your organization.
Smaller organizations will benefit from JAMF Now's fast deployment and lower cost, while larger organizations will appreciate the breadth of management and flexibility which JAMF Pro offers. Either way, both can manage your Macs, iPhones, and Apple TV devices.
JAMF is the leader in Apple device management, but don't take it from us. When IBM decided to allow their employees to choose whether they wanted a Mac or Windows PC, an overwhelming 30,000 of them chose to use a Mac, and IBM rolled these out at a rate of 1,900 a week using JAMF Pro to deploy.
In 6 months they were all deployed, with minimal effort by IBM's IT department.
Why iHelp IT for your MDM
Using an MDM to manage your devices is just a part of managing your IT assets and infrastructure. We specialize in Apple Support, with years of field experience with Macs, iPads, iPhones, and Apple TV support and device management.
Our Apple experience is a crucial part of the deployment and management process, enabling your staff to focus on your core business, and outsourcing these tasks eliminates lost time and money related to training your staff, particularly if Apple support and MDM are not their core competencies.
Let us manage the entire process of:
On boarding new devices
Keeping the data secure when working
Ensuring access is taken away when they leave (sometimes quickly)
Contact us today to discuss your Device Management needs, and we can also discuss our fixed-price Apple tech support options, enabling companies of all sizes to get the best out of their Apple devices.
When you hear the word "hero" images spring to mind of capes and daring rescue.
Usually a super hero appears during some calamity, often wearing lycra, sometimes in lurid colours, and invariably handsome. These heroes are needed when extraordinary things fail, and are only in the movies.
More realistically, a regularhero might be the fireman who saves you from a burning building, or the little girl who spotted your missing cat 3 doors down from her house, or the off-duty the park ranger who just happens to be driving along the beach after you've (almost) wrecked the family LandCruiser and are in need of 2 spare tyres - which he just happens to have!
Heroes come in all shapes and sizes, and often just in the nick of time.
But what if a hero appears early?
Wouldn't it be great if the hero turned up well beforeyou got into trouble? Imagine you leave your house and your hero is there waiting for you, telling you that you forgot your wallet beforeyou're at the station waiting for the train, fumbling for your Opal card.
How awesome is a a pre-hero!
At iHelp IT, we don't wear capes, and we most definitely don't look good in lycra, but we can tell ahead of timeif there are certain problems with your Macs, including your server.
iCare is the pre-hero you need
Our iCare managed services product (MSP)includes advanced monitoring, which sends us alerts regarding a range of problems:
Hard disk failing
Memory (RAM) is having errors
macOS is crashing
Backups aren't happening
We can take action before things get worse and your work is impacted, and well beforeyou lose any data.
And the best bit is...
iCare is more than monitoring; it's fixing too! iCare includes support for most of the problems your Mac may have, day to day. If you can't print, if your network is down, or your Mac just won't boot! iCare is a complete managed services product (MSP) where we do all the heavy lifting.
So, if your Macs are an essential part of your business, and you rely on Apple and Mac support, then Contact us todayto find out how iCare can save you!
In January this year we started upgrading Mac servers to Mojave, and it's been a challenge for those of us that do Apple Mac tech support for a living.
Apple have been quietly changing their focus away from macOS Server over the last few years. The latest version is missing some vital tools, resulting in server permissions which are hard to setup and maintain.
Okay okay we get it... it's time to move away from on-premise Mac servers altogether. But what's the replacement?
Stay on-premise or move to the cloud?
For small businesses, on-premise servers make sense if you're in an industry which requires you to store information in Australia. The legal and medical industries immediately spring to mind. Additionally, businesses which have very large data files (video editing, for example) may be good candidates for on-premise servers.
There used to be clear niche-use cases where an on-premise Windows Server or a Synology NAS made sense. Features like Active Directory, virtualisation, or remote desktop services. Stuff you may not even know you use - and all of which are now available via cloud services.
But apart from all that... The biggest reasons to move away from on-premise servers are that they suffer from three intractable, fundamental problems:
Up-front costs. You'll pay up-front for the hardware, and take into account future needs.
Remote access. VPN is needed to access the server, which is prone to problems like poor internet access.
No new efficiency. There's no change in the way you work; you won't be more competitive.
All that money and nothing transformative to show for it.
It's time to move to the cloud with Dropbox
Most businesses aren't constricted to on-premise servers, so a cloud option is far more effective. There are no up-front hardware costs, VPN is a thing of the past, and you don't have to worry about future growth.
Unlike regular file servers, Dropbox for Business integrates tightly with Macs, Windows PCs, and mobile platforms like iOS and Android.
Most of all, moving to a cloud service like Dropbox means you can work and collaborate with colleagues and contractors in ways which simply aren't possible with on-premise servers. This can have an immensely significant positive impact on the way you work.
Let's look at a couple of scenarios where Dropbox can transform your business.
The School
At Maggie's school, all homework assignments are handed in online.
Each class has it's own folder, and each folder has a subfolder for each assignment. Students are given a link for each assignment, which lets them drop their work in. No student can see anyone else's assignment once inside, and no submissions are allowed after the deadline.
Teachers can then collect and grade all assignments online, saving time and paper.
The Reps
Susan's 11 staff are mostly in one office, except for Alan and Louise, reps who are on the road.
The office workers and reps all need access to the company files needed to do their job. With Dropbox for business, the reps have the documents they need on their laptops and iPads, all the time without any complex VPN. Moreover, they don't need to bother their colleagues to "send the latest version".
And if a device is lost, company data can be quickly removed.
The Builder
Tom runs a building company, typically working on 3-5 projects at a time. Each project has it's architect, plans, and contractors.
Dropbox lets Tom silo each project into it's own team folder, inviting workers as he needs them. There's no emailing documents around, no time lost just to keep people in the loop, and no mistakes due to old plans.
As each party's work is done, Tom removes them from the team, which deletes the project documents from their devices.
Contact us to find out how to Dropbox can transform your business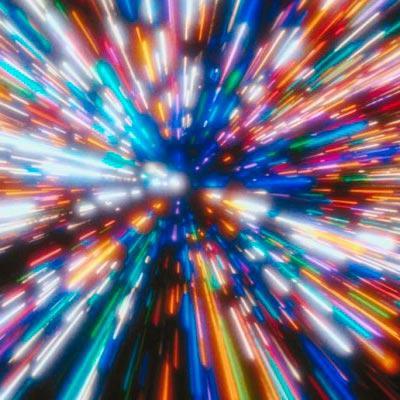 You sit there, staring at your Mac's screen. First it's the startup screen, then you're waiting for Word to launch. Then you need Photoshop, so you wait for that too. You wait and wait and wait, wondering who's the boss here. You avoid restarting your Mac because it takes so long to do so. You can't work like this anymore.
You need your Mac to run faster! At least as fast as it was when it was new, and (if possible) even faster!
Well, you're in luck. iHelp IT can make it run as fast as new, and maybe even much faster!
As part of our Apple tech support work, we frequently see situations where slow Macs are stealing hours of productivity from staff. Whether it's a long startup, taking the scenic route to opening a file, being leisurely about saving documents, or the steely-eyed face off with the colourful wheel of death, it's always a time thief.
Why is my Mac slow and what can I do about it?
The reasons for a slow Mac, and what you can do about it, boil down to 3 possibilities:
Spinning HD
Spinning hard disks slow everything down, so replacing your spinning hard disk with a solid state disk (SSD) will speed up everything.
Bloated Software
Often slow-downs are due to software; old, bloated, unneeded. Updates may fix problems, but sometimes a rebuild is needed.
Corrupt Data
A slowdown which occurs during a specific task can be elusive to locate, and will take time to resolve. Once the cause is found the slow-down can be fixed.
---
The best way to speed up your Mac: SSD upgrade
iHelp IT can replace the existing hard disk in your Mac with a new solid-state disk (SSD). An SSD has no moving parts, so the process of getting data to and from the disk is really fast. Everything runs faster!
Best of all, prices are coming down down down for SSDs:
1 TB SSDs can be had for around $250
500 GB units will cost a measly $150
250 GB SSDs are around $90!
The total price will vary depending on how much storage you want, and your Mac model, but we guarantee to breath new life into your Mac.
---
Take advantage over a holiday
The best time to upgrade to SSD is when you've got less work to do. Call iHelp IT today on 02 8213 4225 or send us an email at info@ihelpit.com.au, telling us your iMac serial number and current storage used, and we will quote on upgrading you to SSD.
Apple recently upgraded their popular iPad Pro line of tablets, and - for the first time - the marketing message has significantly changed. Apple wants you to ditch your "normal" computer and use an iPad instead.
Apple's marketing tells us that "it will make you rethink what iPad is capable of" and "what a computer is capable of". But is it actually capable of replacing your Mac?
Evolution
Rethinking what a computer is capable of has occurred multipe times in the past, because computers have been evolving since the 60's. The iPad Pro you buy today does - fundamentally - the same electronic stuff as it's mainframe ancestor: obtain information and commands from you, process data, present results.
However, the change in form factor, incredible increase in processing, introduction of the internet, and birth of the cloud have resulted insignificant paradigm shifts, with each shift having had 3 fundamental impacts:
Greater accessibility
More communication
New opportunities
Whether it was the move from punchcards to terminals, from command line to the GUI, from the isolated to the connected, every change has had the same 3 fundamental impacts, and affected more and more people.
Where we've come from
Apple has purposely kept their disparate product lines separate; macOS, iOS, tvOS, watchOS. They are all suited to a specific form factor and use scenario. With the new iPad Pro, Apple is blurring the line between iPad and Mac.
When Apple released the original iPad at the start of 2010, it was lauded for it's form factor but derided for it's lack of compatibility and connectivity. It could run iPhone apps at original or 2x the size, but there were few iPad apps and it couldn't run macOS apps. It couldn't make phone calls. There was no keyboard and no expansion. Heck, it couldn't even print!
It could access the internet and emails, which obviously included Facebook, but if you bought the wifi-only version you couldn't even do those while on the road.
It could do exactly the type of stuff grandma and kids everywhere wanted to do. And there lay the magic. Shortly after, with new apps, a much wider audience was reached; one which didn't traditionally have a smartphone, or let along an actual, real, computer.
Suddenly, the iPad was an educational tool, and had some scenario-specific use in business.
Enter Windows 8
iPad wasn't a computer replacement. Seeing the limits of iPad, Microsoft took a different path with tablets and phones, by deciding to bring the same interface to all form factors.
When Windows 8 was released at the end of 2012. Microsoft omitted the Start menu, a cornerstone of Windows, and introduced tiles, to reach it's interface goal. The interface was great for tablet and phone users, but sacrificed too much for desktop and laptop users. Multiple workarounds were published against this abhorrence.
Thought the reasoning was sound, the implementation was a spectacular failure, and the resulting backlash made users run to Windows 10 when it was released, Start menu back in tow.
Where we're going
Today, Microsoft users have a consistent experience across desktops, laptops, and tablets (though don't mention Windows Phone). Apple users do not, and it's increasingly prescient that Apple must address this divide across the blurring laptop and tablet categories.
Apple is pitching the latest iPad Pro as a computer replacement, using a combination of powerful hardware, a new interface device, and forthcoming new apps, but without changing the skin of iOS.
So, is possible to ditch your computer for an iPad? Yes, if you qualify.
---
Here's what you'll need to make iPad Pro your main computer
Migrate to DropBox for Business or another cloud file server.
Move to a cloud accounting service like Xero.
Check your printer supports AirPrint; most of them do.
Invest in Apple's Smart Keyboard Folio for your typing needs.
Apple Pencil is a must have when note-taking and for drawing.
Avoid complex use of Word and Excel, and use no add-ins.
Use the camera and apps to scan, especially receipts.
Check that apps you need are available on iPad. No Mac apps run.
---
Can iPad Pro be your main computer?
Making the jump to iPad Pro as your full-time computer isn't going to be possible for everyone. We know Tim Cook doesn't want to bring the macOS and iOS platforms together, but our opinion is that at a very near point in the future there will be no choice. Windows is blitzing it in this crossover category.
Yes, more macOS apps are coming over, but file management, server connectivity, and lack of powerful apps are real hindrances. Also, UI inconsistencies and limitations must be addressed.
So let's break it down, segment by segment:
Home users
★★★★★
YES because you bank online, your photos and music are in the cloud. You socialise via FaceBook, Mail and WhatsApp, watch Netflix, and use Numbers for your household budget.
Tradies
★★★★
MOSTLY, because your van is your office, one device takes photos, creates mockups and quotes, sends invoices, and can use augmented reality apps to win jobs.
Office workers
★★★
MAYBE, because of MS Office, but some apps aren't available, accessing the server is hard, you can't use normal scanners, and your printer may not have AirPrint.
Creatives
★★
NO, because although you can be creative anywhere not all pro apps are there, or they're missing features, you can't have multiple screens, and WordPress editing is hard.
Analysts
★★★
MAYBE because MS Office is available, but not if your documents are complex, you need specific Mac apps or Office plug-ins, or you rely on EndNote.
Tech workers
★
NO because even through Teamviewer is available, dev tools aren't, you can't run MacOS or servers, can't create virtual environments, and there's no terminal.
---
Conclusion and test drive
An iPad Pro is a perfect fit for some segments, and useful for all. Of course, your specific circumstances will vary.
If you want to give iPad Pro a try, take advantage of Apple's no-questions-asked returns policy. As long as your iPad Pro is in the same condition it was when you purchased it, and you have everything in the box, Apple will refund your money.
---
Make the switch
If you'd like guidance on making iPad Pro your main computer, please call iHelp IT on 02 8213 4225. Our Apple support professionals can help you decide if iPad Pro is for you, work with the Apple Store to procure your iPad Pro, and prepare your environment for the switch.

The latest scam we've seen – "I know your password" – is both beautiful and scary. Read on to find out how to beat it.
Recently, some of our clients have reported receiving strange emails. These are more than the run-of-the-mill spam, they are from persons unknown claiming to know one of your passwords.
And here's the thing – they do know one of your passwords. It's there, in the email, in all it's uncovered glory.
The sender usually uses this information and claims that they have infiltrated your computer with some sort of malicious software, which then used your webcam to record you while on the internet; typically claiming you'd visited some salacious web site or other.
And along comes the blackmail… pay $1,000 in bitcoin (or some variation) or else!
The "or else" usually involves telling the world your dirty little secrets.
Don't be a scam victim
Most people freak out – and rightly so – because the password shown is genuinely one which they use, and human nature (working the way it does) leads people to be easily convinced that the sender has accessed their computer and will carry out their threat. Even if the receiver has done nothing wrong and visited no seedy web sites, the fear of what might happen is terrifying.
So, let's pull back the curtain to see why this happened, and what you should do about it.
Many online systems (LinkedIn, Yahoo, and eBay, to name a few) have been hacked in recent years, and if you have an account on these systems it's possible that your password was stolen. You should use this web site to see if you've been a victim of one of these password thefts.
If you have, then a bunch of your information would have been lifted; your name, password, possibly address and date of birth. Credit card information is usually not taken from these sites, as that information is kept separately.
In and of itself having a password stolen from an online system is not a good thing, but the real issue is if you use the same password on multiple systems.
Once the hack is done, the scam begins.
These thieves will try your email and password combination to login to other systems, and if you use the same combination elsewhere then those systems can be accessed by them. Increasingly, systems include 2-factor authentication to stop this; logging in requires more than an email and password for these systems, but most don't.
Scammers will try many attacks, but the softest target is you.
What to do
If you receive this type of email DO NOT IGNORE IT.
The scammers most likely haven't installed any software on your computer; their real target is money.
The #1 thing to do is change your password to any online systems which have been compromised; again, check this web site to see if you're a victim of these.
The #2 thing to do is install anti-virus and anti-malware software on your computer. iHelp IT can help you with that, as part of our iCare Essentials package.
And finally, the #3 thing to do is to not visit any of those web sites…
Protect yourself
Contact us at info@ihelpit.com.au to find out more about protecting yourself with iCare Essentials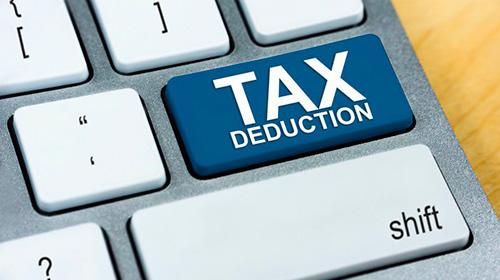 Right now the Australian government is practically throwing money at you in the form of tax benefits. What are they and how can you take advantage of them? Read on!
A few weeks ago I wrote a blog post titled Replace or Die, showing a number of recent hardware failures experienced by our clients, and when you should look at replacing your computers (hint: it's 5 – 7 years). No matter how good your equipment is, these failures invariably happen to good businesses!
Since writing the original blog post, we've had 2 more client computers experience sudden hardware issues, so the trend continues. True, as an Apple tech support company we do see more than our fair share of hardware issues, but our IT support experience guarantees us that it will happen to you, sooner or later.
The great news is that it's the perfect time to replace your Mac, Windows PC, and any computer related equipment you may have. Read on to find out why.
The tax reward, and how to get it
The Australian Federal Government is letting small businesses claim the depreciation of any asset purchased in this financial year (to the value of $20,000 per asset) in one hit. This is great because normally assets are depreciated over several years.
To qualify, all you have to do is:
Have an annual turnover of less than $10 million (the majority of small businesses do)
Buy your new gear by 30 June 2018
Example
Peter runs a marketing business which had a potential tax bill of $85,000 in FY 17/18. Peter decided to replaces his 5 desktop computers, 4 notebooks, 2 iPads, projector, colour laster printer, and server. Each item is under $20,000, and in total Peter spends $29,000 on the gear. This saves Peter $7,975 in taxes, reducing his tax bill from $23,375 to $15,400, while at the same time refreshing his entire office IT.
Peter doesn't have to think about depreciating the gear over 3 years; it's all done in one step.
Of course, this is just an example, so please always consult your accountant regarding any tax or other implications and benefits for your business.
Why now?
June is the obvious best time of the year to do this, as it's the last month of the financial year, an purchases made now will minimise the time gap between buying your new assets and reaping the tax benefit.
Hurry!
There isn't much time until the end of June 2018! If you have a shopping list ready, or even just want to investigate what you should buy, contact us at info@ihelpit.com.au, or call us on 1300 469 622 and we can help you get the ball rolling.

Over the past 4 weeks, the iHelp IT office has been inundated with a number of iMacs, MacBook Pros, and PCs with hardware problems.
In the words of the late, great, Tyler Durden, "on a long-enough timeline the survival rate for everyone drops to zero"*.
Computers are no different. Parts wear out and die the death.
What struck us, though, was the number of computers with hardware issues in a relatively short period of time. We thought maybe there was a curse, maybe solar flare activity, maybe even aliens!
But, when we looked closer, it turned out to be the ubiquitous frenemy to us all: time.
Out of the 8 machines which have had hardware problems in the last 4 weeks (yes – that's 2 a week), the youngest was 4.5 years old. The rest were all over 5 years old, and that's significant.
Why 5?
Big things tend to have longer lifespans than smaller things, so the size of a thing might be a fairly reliable indicator of how long it should last; it's useful life. There's even a theory on this – called the Rate-of-Living Theory.
That's all well and good for the living, but can this theory be extended to the non-living, and specifically electronics?
To find out, we charted the lifespan versus the size of a smattering of common electronics, below.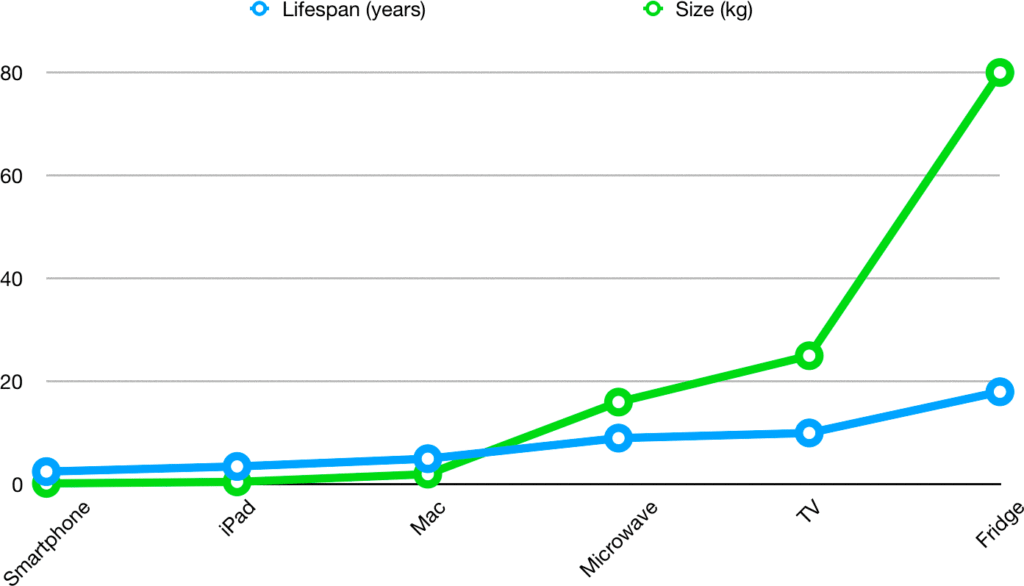 The size and lifespan of common electronics. The bigger the thing, the longer it lasts.
As you can see, as a general rule of thumb, the theory seems to hold. Both lifespan and size are trending in the same direction (though not at the same rate!). Big things last longer, but it's not linear.
Recently, I wrote a blog post on the new iPhone X, in which I specifically advised iPhone 6 and 6 Plus owners that it's time to upgrade. This, and telco phone plans generally, would seem to give smart phones a useful life of 2-3 years before parts start to fail, the new operating system runs too slow, and new apps don't work.
Applying this to computers, and recent events, we have a new golden rule: the rule of 5 years.
And this fits nicely with our size v lifespan chart, above.
Tipping Point
One of the 8 machines which recently failed had the simplest (and most common) of failures; a hard disk failure. This machine was from 2011, and it's value on Gumtree was around $450. To replace a hard disk the cost is typically $110 for the hard disk, and an average of 3 hours of labour (replace the hard disk, install macOS, migrate the data from a backup), or $594.
Total cost $704, which is a lot higher than the resale value of the Mac.
Is a repair worthwhile? No (unless you get the Mac for free!)
At some earlier point in the now 7-year-old iMac's life it was the same cost to fix it as you'd get to sell it.
This point in time is the Tipping Point**. Insurance companies know it. Tyler Durden knew it***.
A 21.5 inch iMac around 5 years old will go for anything from $700 – $900 on Gumtree, whereas leaving the decision to sell for another 2 years means that instead of getting an average of $800 for it on Gumtree, the owner is now up for a $700 repair bill.
The tipping point has passed and it's not worth repairing. You could say it's time for the tip.
As an added sting, 2 years ago $800 would have covered 1/3 the cost of a new iMac. The now-broken iMac covers none of that cost.
Act Now
Now is the time to check if your Mac is over 5 years old, or even approaching that age.
A working 21.5 inch iMac from 2013 will run the latest macOS and is readily sold. The money you get for it can go towards a replacement. You don't have to sell it – you might have kids, a niece, or just a local school that could do with a working computer for a classroom.
It's your choice.
If you're not sure how old your Mac is and want guidance on what to do, then call iHelp IT – we'll help you to replace and not die.
---
* Tyler didn't say this, but the protagonist has no name.
** I just made this name up; but it's pretty good.
*** I'm assuming that Tyler was at least aware of the rule.
Finally. At last. About time!
It's taken a good while, but you can get an iPhone X today; just walk into an Apple store or your nearest and dearest telco; they all have them in numerous quantities.
But should you?
I've never been one of those guys that lined up outside an Apple Store to get the first of anything. I did get the iPhone 3G on it's release day – but that was because I was working at the Apple Store at the time! I'm the kind of guy that will wait until I need to upgrade to something.
With my iPhone 6 Plus workhorse, the need was clear; it's performance was… stuttered. The moment Apple released iOS 11, the writing was on the wall. In ink. Etched. Chiseled. Written in thirty-foot high letters of fire, even*. Months of pain dealing with the sloth that had become the iPhone 6 Plus needed to end.
And that was the single reason to make the jump, but the result has been a complete delight and a new love for iPhone.
---
Stunning Design
Unlike my old iPhone 6 Plus, iPhone X looks better in real life, even without the benefit of photoshop. The web imagery does no justice to the finish. The smooth shine of the glass front, the depth of the glass back, the stunning chrome edge.
iPhone X feels good in the hand too; significant but not cumbersome. The screen is large, but the device is compact, due to what's been taken away.
Don't underestimate design. Design is more than looks and feel.
If you've ever seen the documentaries Helvetica or Objectified, you'll understand that design is more than the look of a thing – more than vacuous beauty. If design ended there you simply wouldn't use a thing. The stunning design that starts with the outside continues throughout every tiny, thoughtful aspect of iPhone X.
And, yes, I've seen both Helvetica and Objectified.
Call me crazy.
---
Face ID
This is it. It's the mother feature. The main selling point. The reason for iPhone X to exist.
And also probably the most under-appreciated.
Gone is the ubiquitous Touch ID fingerprint identification; replaced with a technology so seamless that it feels like magic. Face ID uses 30,000 (count them!) dots, sprayed across your face, to learn who you are, and then uses your face to unlock everything which would previously need TouchID, or (even further back in time), your passcode.
Does it work? Seamlessly. Outside of on-screen cues that FaceID is being used to unlock your phone, make app-store purchases, log into online banking, or populate your password on a web site, it's literallyas simple as looking at your phone – something you do every minute you use it.
I've thrust my phone into several people's faces and tried a photo of myself (and others) to try to fool it – it doesn't get fooled. I setup FaceID with my glasses on, and it recognises me with them off, and even with my hand covering my chin (as you do when you're looking at your phone, thinking). Apple claims the phone learns how your looks can change over time, so growing a beard isn't an issue. Does it work if you have a large bushy beard, and then shave? I'm not sure about that, but it does work if I cover the entire beard area of my face – so it well may!
FaceID also makes iPhone X more secure. For example, when locked, your phone tells you that your have a notification, but doesn't reveal the content until you look at it. Arthur C Clarke is quoted as having said "Any sufficiently advanced technology is indistinguishable from magic".
Magic, meet FaceID.
And, yes, FaceID does work for the blind. By default, FaceID requires you to look at the iPhone to activate, but this can be switched off, such that all you need is a face.
---
That Display
While FaceID is staring at your face all day, your face is staring at the display, so changes to the display are always a big deal, and iPhone X's display has changed in major ways.
Firstly, there's size. At 5.8 inches it's bigger than any other iPhone screen. The display is the phone. The bigger size is a no-brainer, though going bigger always has the potential for associated downsides. Making the display the phone means that, despite the bigger screen, iPhone X is surprisingly compact.
Secondly, there's OLED. OLED displays show true black – not just very dark grey – but actual, lack-of-light, black. Colours on OLEDs really, really, pop, the displays are thinner, and they use less power than LCDs. OLED hasn't been without it's flaws; colours shift depending on the viewing angle and can change over time, and they have struggled in bright light (notably, daylight), so Apple's been slow to the OLED party, knowing that it's customers expect only the best. Apple's implementation has mostly dealt with these issues, and implemented OLED as a retina display, and the result it spectacular.
Androidians will tell you the Samsung Galaxy S9 has a higher resolution display (570 ppi versus 458 ppi on iPhone X), but the human eye can't see past 300 ppi, so I'm not sure of the point.
Finally, there's the elephant in the room – The Notch. To get iPhone X as small as possible Apple made the, um, bold design decision to take a notch out of the top of the display, where the front-facing camera, earpiece, FaceID, and various other sensors live. Personally, it bugs me. I don't notice it like I did a week ago, but I would have preferred 5mm more height and no notch.
Having said that, the notch doesn't interfere when it really counts; viewing wide-screen videos, taking a screenshot, taking a photo, or scrolling through your photos. Apple has told developers to embrace the notch. Some are avoiding it, but mostly you just don't notice it, like watching a play when someone with a bouffant is sitting in front of you and off to the side a bit – it's a tiny distraction in your peripheral vision that you eventually get past.
On the plus side, having the notch does make iPhone X smaller overall, and this is a good thing. While I love the larger displays of the iPhone Plus line and other "phablets", my 6 Plus was always too big for my hands. It was OK in my pocket, but making calls was like holding a frying pan to my cheek!
iPhone X has a big, beautiful, bright, poppy screen in a compact form factor – imagine Cinerama, in a phone booth. It's only slightly bigger than the iPhone 8, but its screen is roughly the size as the iPhone 8 Plus. Finally, I can watchStar Trek Discovery on Netflix, in the dead of night, on a gorgeous, personal display.
What a display!
---
No Home Button
With FaceID replacing TouchID, we say goodbye to the home button, an integral part of iPhone since day one. It's sudden removal is one of those jarring deletions that Apple is famous for, and I didn't know how I would deal with this, but relearning takes very little getting used to. The home button single-press functionality has been replaced with a swipe up from the bottom of the display, and double-press has been replaced with swipe-and-pause. These changes take a short minute to learn, and you quickly realise Apple had prepared us for these gestures when it released iOS 11. It's not a terribly dramatic change.
I knew I'd mastered the gestures when I found myself trying to use them on my iPad. Oops. My finger no longer drifts to the home button, but automatically swipes upwards, to no avail, alongside that awkward moment when I expect my iPad to unlock itself just by giving the camera my best Blue Steel.
The removal of the home button is philosophically in line with Apple's loathing of buttons; I'm surprised that volume and power are even still buttons, and not little touch pads. No doubt they will disappear when a completely submersible iPhone is released in due course.
---
The Camera
iPhone has always been at or near the forefront of mobile camera photography, and – as the archetype of all smart phones – is indirectly responsible for the mass accessibility of consumer photography, and consequently, for trillions of pointless #beentheredonethat photos. We're all guilty!
The iPhone X camera represents a major upgrade over iPhone 6 / 6 Plus. Since I'm not a photo buff, I'll leave it to others to go into a detailed technical analysis, and just skip to what it means for your family photos and videos, and why they'll look so much better.
Pixels pixels pixels. iPhone X's camera sensor has more megapixels (12 versus 8), so photos have more detail and look sharper. Should you ever, you know, accidentally print your snaps, they'll look great – even if blown up as posters. Want proof? Check out Apple's Shot on iPhone campaign, littering billboards literally everywhere.
Low light? No problem! For those intimate family dinners, iPhone X takes better photos in low light, with less graininess. Take you happy snaps with natural lighting instead of filling with flash and avoid those awful night-time shadows.
Optical zoom. Like the iPhone 7 and 8 range, iPhone X has an optical zoom – not just a fake digital zoom. OK, it's just 2x, and there are phones with 10x zooms, but they have heavy trade-offs; either the processor is slow, or the screen is small, or they can't shoot 4K video, or they have low storage – you don't get something for nothing!
The best portraits, Jerry. The best! This feature is my favourite, as it's so simple and creates such beautiful photos. Take a portrait of your best friend / girlfriend / cat / pot plant, and see the background fade into soft focus, and your eye drawn to the subject. Magic.
Then there's 4K video. Newer TVs, TV shows, and movies are all in 4K, and iPhone X can shoot 4K at up to 60 fps (frames per second) – sharp and smooth, like Barry White. You could shoot a film with iPhone X, and then watch it on your 70-inch home TV. Don't believe me? Fine… ask You Tube. This video compares iPhone X to a professional grade video camera.
If you're serious about taking well-above-average photos and video, then I recommend investing in 3 more things: a lens kit (Moment, for wide, telephoto, fish-eye, and macro), a gimble (for super-smooth motion), and time; to learn how to set up your shots and make photos and videos. Check out this video to learn how to shoot more cinematically.
Most importantly, I can report that I look both stunning and frightening in selfie portrait black-and-white with stage lighting!
---
Sheer Performance
Everything is punchier – everything reacts when you say go!
I can't remember the number of times I've yelled at my iPhone 6 Plus with iOS 11 installed. "Go, you tendrille'd beast! Push forth thou sloth!" – or words to that effect.
Yes, iOS 11 is great. Yes, on a phone as old as the iPhone 6, it's awful. Even after wiping my 6 Plus and notrestoring from backup, it still sucked the life out of me, making me wait for everything. With the 6 Plus, I was actually scared to install apps. Was constantly closing them. Was always looking to reduce background tasks or minimise add-ons, and forever waiting. Waiting. Waiting…
iPhone X features more of everything that makes a computer go faster; faster processor, more processor cores, more memory, and faster graphics. The end result is that you're never left waiting for iPhone X to do it's thing. It's performance is smooth no matter what; and that's all that really matters.
---
Augmented Reality
AR is the next big thing in mobile phones.
Do not be fooled into thinking it's all Pokemon Go. Yes there are cute games, like The Machines, which transmogrifies your kitchen table into a superhero battleground, or classics like Halo, now available in AR form. There's the general silliness of animojis, where your face is used to animate a cute emoji, or Snapchat's weird take on that, by layering masks and floral haberdashery onto your animoji face.
But all this is the tip of the AR iceberg.
The tremendous performance, display, and multiple sensors in iPhone X make it a perfect AR tool. Like the humble mobile phones of the 1990's, AR will unlock new opportunities, and likely impact 3 areas in addition to the obvious (games).
Tradies
Apps like Magicplan, which lets you create floorpans on the go with just your iPhone X, are great for real estate agents, architects, and others in the building and renovating industries. Alongside this are design apps like IKEA Place, which lets you place virtual furniture in your living room.
Retail
Bricks and mortar retail has been significantly eroded by online stores, but AR can enhance physical shops, making the experience distinct from, and superior to, online shopping. Nothing beats tactile interaction, and AR can significantly improve the physical shopping experience in ways online cannot ape.
Education
Insight Heart is an app which places a virtual human in your living room and then lets you extract and examine it's huge, bloody, beating 3D heart, suspended like a fugitive from a horror movie! It's surreal and educational! Rolls Royce has a Trent 1000 app; for those times you just have to know how this engine works. It's easy to see how these AR apps will quickly become educational must-haves.
Like the first iPhone apps, the computer GUI, and the invention of the mouse, AR is disruptive because of what it will let people do, and that will be figured out in the coming tomorrows.
---
Audio
iPhone X leaps ahead of iPhone 6 and 6 Plus in the speaker category, with stereo speakers, and front facing audio. Plus, the earpiece acts as a speaker when you're watching videos in landscape mode, so you can actually hear stereo.
Of course, you'd never seriously watch anything without your AirPods, but – in the event you've left them at home, the audio coming right from the phone is awesome, and loud enough to hear most anywhere.
---
Battery Life and Wireless Charging
Yes – iPhone X has a smaller battery that iPhone 6 Plus, but it uses that power better, mainly due to the OLED screen needing less power than an LCD screen. The end result is that I have around 35% power left after a full day's work, whereas my iPhone 6 Plus would be at around 15% at the same time, and tanking.
This means that I can go out after work, take photos or videos, make calls, even tether, confident in the knowledge that I won't need to recharge before I get home late into the night. This makes a much bigger impact on how you use the phone than you'd think – you no longer have to plan to charge your phone before you head out for a big night.
Unlike the case with photography, I am an avid fan of increased battery life and thus appreciate the iPhone X's alleged two extra hours of power between charges (compared to an iPhone 7). I had no time to assess this scientifically, but can verify that my unit powered through the usual late-afternoon low-battery doldrums and still seemed to have some juice when it came time for nighttime charging. That charging occurred on a wireless pad—though, at this point, adding another gadget to the house just to free myself of plugging in a cable seems a dubious trade-off.
No matter how good the battery is (unless it's a radioactive diamond battery), then eventually your iPhone will need re-charging. Wireless charging is new for iPhone. Along with my Apple Watch and AirPods, I can now use a variety of charing pads which adhere to the Qi charging standard, to charge my gear just by putting them down on the pad.
No more looking for the cable – or worse – the right cable. Imagine a table top which charges your phone. The real beauty here is that you no longer have to think about these things – they just automagically happen.
---
Water Resistance
iPhone X is rated IP67, but what does that mean?
The first digit (6) refers to dust – so no dust should be able to get into my iPhone X. This is great for, um, gardening, going to the beach, visiting a dustbowl…
The second digit (7) refers to water – under lab conditions, iPhone X was submerged in water of depths of under 1m for 30 minutes, and didn't sustain any permanent damage. In reality you can get the phone wet, and don't need to panic in the rain or if a bottle of coke spills over it (aside from the sugar), and should even be OK if it takes a quick dip in the tub. But don't go swimming with it. Having said all that, the touch screen doesn't work if either it or your hands are wet.
It's better than my old iPhone 6 Plus, but there's a ways to go for true water proof-ness and usability.
---
So, Should You Upgrade?
With every single iteration of the iPhone, Apple has claimed that it's the best one the company has ever made. But for this anniversary edition – coming at a time when critics are griping that the company had tumbled into an innovation trough – Apple's genuinely pushed the iPhone to the next level.
Tim Cook calls the iPhone X "the future of the smartphone.", and I agree.
If you have an iPhone 6 or *gasp* older, just go out – today, right now – and upgrade to iPhone X.
You'll thank me later.
* thank you, Douglas Adams