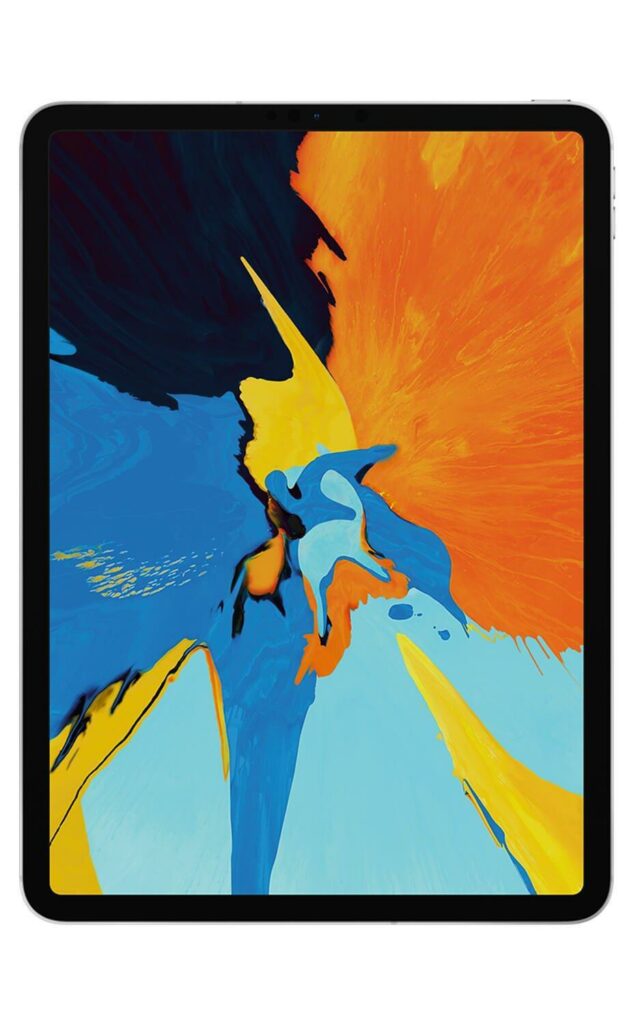 Apple recently upgraded their popular iPad Pro line of tablets, and – for the first time – the marketing message has significantly changed. Apple wants you to ditch your "normal" computer and use an iPad instead.
Apple's marketing tells us that "it will make you rethink what iPad is capable of" and "what a computer is capable of". But is it actually capable of replacing your Mac?
Evolution
Rethinking what a computer is capable of has occurred multipe times in the past, because computers have been evolving since the 60's. The iPad Pro you buy today does – fundamentally – the same electronic stuff as it's mainframe ancestor: obtain information and commands from you, process data, present results.
However, the change in form factor, incredible increase in processing, introduction of the internet, and birth of the cloud have resulted insignificant paradigm shifts, with each shift having had 3 fundamental impacts:
Greater accessibility
More communication
New opportunities
Whether it was the move from punchcards to terminals, from command line to the GUI, from the isolated to the connected, every change has had the same 3 fundamental impacts, and affected more and more people.
Where we've come from
Apple has purposely kept their disparate product lines separate; macOS, iOS, tvOS, watchOS. They are all suited to a specific form factor and use scenario. With the new iPad Pro, Apple is blurring the line between iPad and Mac.
When Apple released the original iPad at the start of 2010, it was lauded for it's form factor but derided for it's lack of compatibility and connectivity. It could run iPhone apps at original or 2x the size, but there were few iPad apps and it couldn't run macOS apps. It couldn't make phone calls. There was no keyboard and no expansion. Heck, it couldn't even print!
It could access the internet and emails, which obviously included Facebook, but if you bought the wifi-only version you couldn't even do those while on the road.
It could do exactly the type of stuff grandma and kids everywhere wanted to do. And there lay the magic. Shortly after, with new apps, a much wider audience was reached; one which didn't traditionally have a smartphone, or let along an actual, real, computer.
Suddenly, the iPad was an educational tool, and had some scenario-specific use in business.
Enter Windows 8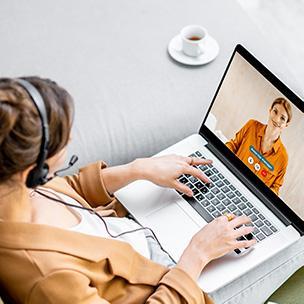 iPad wasn't a computer replacement. Seeing the limits of iPad, Microsoft took a different path with tablets and phones, by deciding to bring the same interface to all form factors.
When Windows 8 was released at the end of 2012. Microsoft omitted the Start menu, a cornerstone of Windows, and introduced tiles, to reach it's interface goal. The interface was great for tablet and phone users, but sacrificed too much for desktop and laptop users. Multiple workarounds were published against this abhorrence.
Thought the reasoning was sound, the implementation was a spectacular failure, and the resulting backlash made users run to Windows 10 when it was released, Start menu back in tow.
Where we're going
Today, Microsoft users have a consistent experience across desktops, laptops, and tablets (though don't mention Windows Phone). Apple users do not, and it's increasingly prescient that Apple must address this divide across the blurring laptop and tablet categories.
Apple is pitching the latest iPad Pro as a computer replacement, using a combination of powerful hardware, a new interface device, and forthcoming new apps, but without changing the skin of iOS.
So, is possible to ditch your computer for an iPad? Yes, if you qualify.
---
Here's what you'll need to make iPad Pro your main computer
Migrate to DropBox for Business or another cloud file server.
Move to a cloud accounting service like Xero.
Check your printer supports AirPrint; most of them do.
Invest in Apple's Smart Keyboard Folio for your typing needs.
Apple Pencil is a must have when note-taking and for drawing.
Avoid complex use of Word and Excel, and use no add-ins.
Use the camera and apps to scan, especially receipts.
Check that apps you need are available on iPad. No Mac apps run.
---
Can iPad Pro be your main computer?
Making the jump to iPad Pro as your full-time computer isn't going to be possible for everyone. We know Tim Cook doesn't want to bring the macOS and iOS platforms together, but our opinion is that at a very near point in the future there will be no choice. Windows is blitzing it in this crossover category.
Yes, more macOS apps are coming over, but file management, server connectivity, and lack of powerful apps are real hindrances. Also, UI inconsistencies and limitations must be addressed.
So let's break it down, segment by segment:
Home users
★★★★★
YES because you bank online, your photos and music are in the cloud. You socialise via FaceBook, Mail and WhatsApp, watch Netflix, and use Numbers for your household budget.
Tradies
★★★★
MOSTLY, because your van is your office, one device takes photos, creates mockups and quotes, sends invoices, and can use augmented reality apps to win jobs.
Office workers
★★★
MAYBE, because of MS Office, but some apps aren't available, accessing the server is hard, you can't use normal scanners, and your printer may not have AirPrint.
Creatives
★★
NO, because although you can be creative anywhere not all pro apps are there, or they're missing features, you can't have multiple screens, and WordPress editing is hard.
Analysts
★★★
MAYBE because MS Office is available, but not if your documents are complex, you need specific Mac apps or Office plug-ins, or you rely on EndNote.
Tech workers
★
NO because even through Teamviewer is available, dev tools aren't, you can't run MacOS or servers, can't create virtual environments, and there's no terminal.
---
Conclusion and test drive
An iPad Pro is a perfect fit for some segments, and useful for all. Of course, your specific circumstances will vary.
If you want to give iPad Pro a try, take advantage of Apple's no-questions-asked returns policy. As long as your iPad Pro is in the same condition it was when you purchased it, and you have everything in the box, Apple will refund your money.
---
Make the switch
If you'd like guidance on making iPad Pro your main computer, please call iHelp IT on 02 8213 4225. Our Apple support professionals can help you decide if iPad Pro is for you, work with the Apple Store to procure your iPad Pro, and prepare your environment for the switch.