3CX is a powerful, flexible PBX used across businesses. If you've recently moved to 3CX – especially from a clunky on-premise PBX – you will be impressed by it's features and the new ways it lets you work.
Yealink Handsets
We ship and support Yealink handsets. Shown below is the Yealink T46. Other handsets will vary in layout, but the buttons work the same.
Make a call
> dial number
> for speaker: press Send or OK
> for handset: pickup the handset
Answer a call
> for speaker: press OK
> for handset: pickup the handset
End a call
> press End Call or replace the handset
Mute (they can't hear you)
> press Mute
Hold (neither party can hear)
> press Hold to hold call
> press Resume to pickup call
Do Not Disturb (your phone won't ring)
> press DND
Transfer
> press Transfer
> dial number to transfer to
> press Send

3CX iOS & Android App
The 3CX app in included with 3CX, is the perfect companion to your handset. Use it when you're on the road or as a replacement for a desk phone.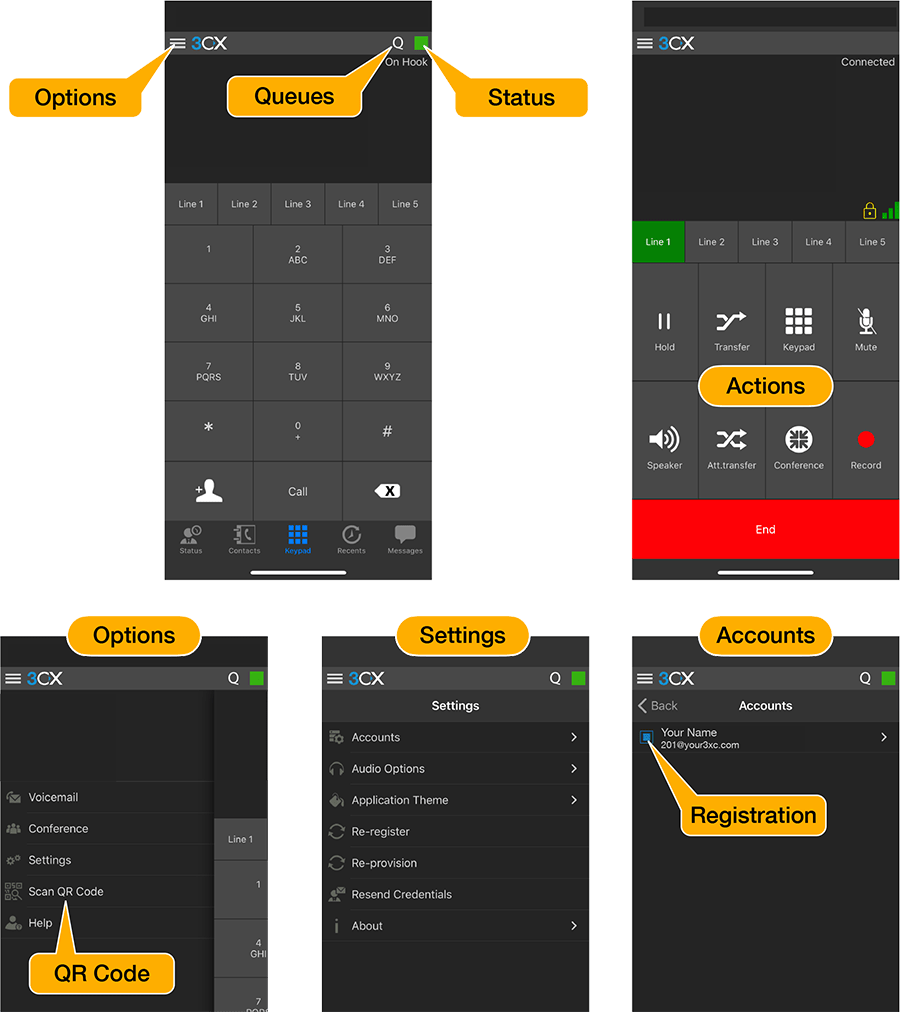 Setup
> download 3CX app (iPhone or Android)
> login to 3CX webclient (see email)
> allow access to mic, camera, address book
> scan QR code from webclient Settings
Incoming calls
> uses the same extension as your desk
> member of the same queues
Outgoing calls
> works exactly like your desk phone
> outgoing calls display your work number
> calls between extensions are free
Hold, transfer, mute
> these actions are available while on a call
Queues
> log in and out of queues with the Q button
> white: logged in
> grey: logged out
> this applies to all queues
Do not disturb (and other statuses)
> change your status with the Status button
> this changes your status everywhere
Unregister (when back at your desk)
> deactivate app when not needed
> options > settings > accounts
> check or uncheck the blue box
> the change will take a moment to register
Want more? Another great place to get information is the official 3CX quick reference guide to get your and your staff going.